Nirman Sanstha, Khandel (NSK)

Share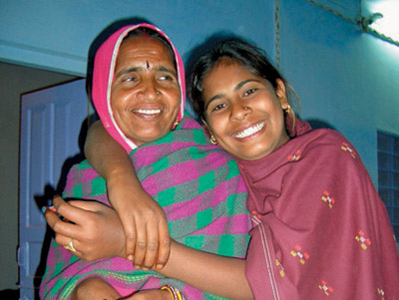 Nirman Sanstha Khandel, a non-governmental organisation, was established in Khandel in 1986 by its inspirational director and native of Khandel, Rameshwar Lal Verma.
Its aim is to secure the long-term future of Khandel. Rameshwar Lal Verma's achievements in tackling some of the most pressing issues in Khandel, particularly against the background of the social hierarchy in India, the harsh environment and the lack of finances, have been truly remarkable, and are testament to his devotion to this community. With his guidance, and under the ethos of self-help, the locals have implemented a system of water harvesting, which has expanded with the help of Khandel light. This, together with other measures have enabled improvements in many of the key areas of everyday life; a raising in the status of women, improvements in literacy rates, encouraging better uptake of education provision, especially among girls, a fall in the birth rate, and a reduction in migration to the cities, helping to preserve the fabric of rural life.

NSK works directly with the community providing education support and empowerment through on-to-one contact, small groups and its highly colourful monthly meeting, typically attended by around 300-400 villagers from the area served by NSK. The NGO has been recognised nationally for its unprecedented social work. NSK is very much about the community helping itself through sheer hard work. At the outset, Khandel light was formed essentially as a partnership of two very different communities, working in very close association with NSK to further its work.