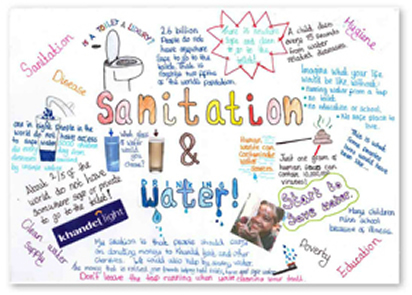 A poster designed by Amy Livesey, Ralph Sadleir
Schools are very close to the heart of Khandel light, since the Charity was set up following Newport Free Grammar School's trip to Khandel.
Many schools have provided a wonderful medium for the Khandel light awareness-raising programme, but they have also become superb fundraisers and important ambassadors for the Charity. A number of schools have been steadfastly loyal in their fundraising, as well as some becoming twinned with schools in Khandel, reinforcing the idea of community to community partnership. One school even has a permanent display area dedicated to Khandel light.
​
Pupils have themselves organised many of these school events, and inspired the committee with their willingness to put in their own time and effort with a wealth of highly original fund raising ideas. From bring and buy sales and cake baking to spoof TV shows and concerts, pupils have demonstrated their ability to raise funds themselves – empowering them, exemplifying their own commitment to the Charity and making them extremely important to the cause. Presentations made to schools are always rewarding, as pupils not only become aware of a community living under truly harsh conditions, so different from those that they are used to, but they also manage to amaze the committee with the challenging questions that arise! Requests to give presentations are always welcomed.
Would your school like to become involved?
Some new suggestions for topical fundraising have included hosting events during Diwali, such as a curry lunch. This sort of fundraising has the added benefit of fostering better understanding between different cultures, as well as being great fun! The easiest event to organise seems to the non-uniform day, where children are only too eager to pay a modest fee to wear their own clothes to school; or how about copying the Ralph Sadleir School's idea to install a loose change box in a busy area in which to drop those odd pennies? Money goes so much further in India, so that even a few pounds can make a huge difference. Perhaps you have brand new ideas of your own? If you are lacking in inspiration, have a look at the fundraising events that have been held to date! How about your school getting involved?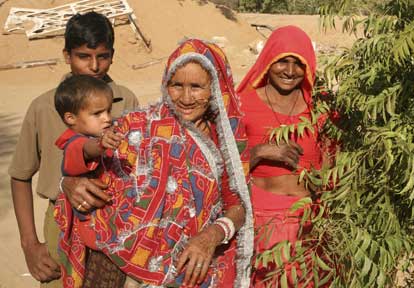 Schools that support Khandel light
Anstey School
Barkway School
Barley School
Bishop's Stortford High School
Chrishall School
Steeple Morden School
Katherine Semar School
Newport Free Grammar School
Ralph Sadleir School, Puckeridge
Roysia School, Royston
St Faith's School, Cambridge
St John's College School, Cambridge
St Mary's School, Cambridge
St Mary's School, Saffron Walden
Tannery Drift School
Therfield School
Widford School